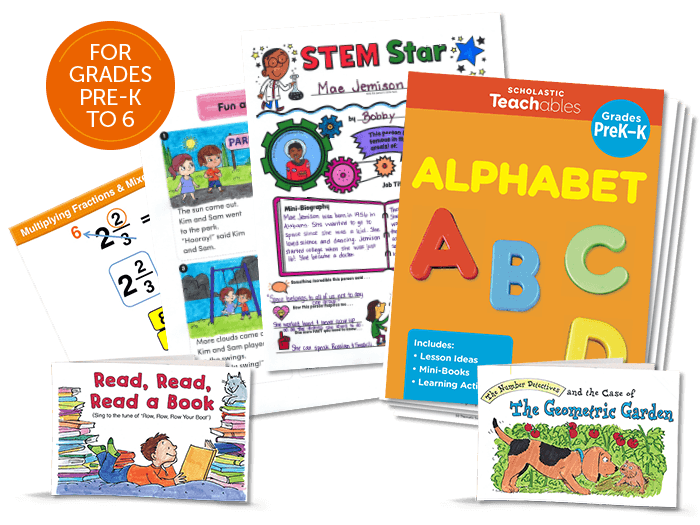 The Sewickley Public Library is proud to offer our newest database, Scholastic Teachables, to our community! Scholastic Teachables offers unlimited access to 30,000+ educational resources for Pre-K-Grade 8. This collection is great for parents, teachers and educators.
All you need is your Sewickley Public Library card to access and instantly download printable lesson plans, reading passages, games and puzzles, clip art, bulletin board ideas, and more.
Scholastic Teachables provides resources developed by teachers and curriculum specialists which are vetted by Scholastic. Find resources covering any subject: math, science, reading comprehension, STEM, writing, and beyond.
Access the learning resources today at sewickleylibrary.org/teachables.
Supplement Learning with Scholastic Teachables